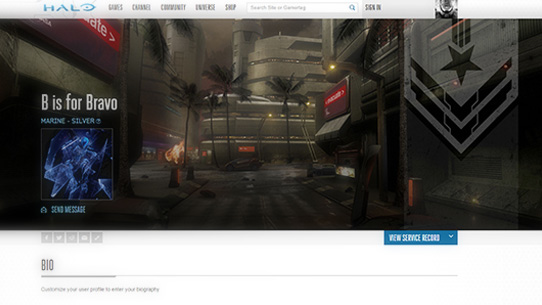 After uproar started after it being revealed that Halo 5: Guardians will lack any implementation of splitscreen, it was only a matter of time before attention was drawn to other aspects of Halo lacking the staple, game-defining feature. The most recent medium to have the spotlight of judgement has been the Halo Waypoint website, where the lack of splitscreen implementation on the forums has caused a growing movement for users to disable their accounts–poking the moderators with pointed sticks in order to intentionally receive permanent bans, that is. Statistics show that almost a quarter of accounts have purposefully gotten themselves banned in protest over the forums' lack of splitscreen within the past week, and this number is only expected to raise as time passes on. And it is because of that statistic that 343 Industries Community Manager, Andy Dudynsky (more formally known as B is for Bravo), has finally came out of his underground lair and addressed the decisions behind Waypoint's lack of splitscreen support. Dudynsky said the following on the Mario Kart: Call of Duty Edition forums:
Developing a web forum is a very, very perilous task. I mean, we have to not only fill the souls of moderators with darkness, but we also have to intentionally add glitches, make the interface as laggy as possible, and ensure that our color scheme has enough white to make using it at night equivalent to starting at the sun. That's a lot (a lot) of work, and we need to balance resources to ensure that Halo Waypoint has the most undesirable experience yet. Unfortunately, not having splitscreen–which we know is an important and cherished and longtime feature–was a decision we had to make. That's the way of development. Sacrifices must always be made.
Despite Dudynsky's statement, however, fans are not yet satisfied. Fans continue to poke moderators with sticks, and bans continue to be assigned. HaloSwallower will remain committed to bringing you the latest updates and news on this disturbing protest.
Your account has been suspended due to Posted In Wrong Forum Section